ANDREW COLLINS & JAMEEL McGEE
Andrew Collins was a police officer with the Benton Harbor Police Department for nearly 5 years until he resigned due to an investigation for misconduct. He was sentenced to 37 months in federal prison for possession of drugs with the intent to distribute of which he served 18 months.

Jameel Zookie McGee was in the process of opening his own business when he was arrested by Collins on drug charges. He was sentenced to 10 years and served four years in federal prison until his case was overturned when Collins admitted to falsifying evidence.
 
Andrew & Jameel's story of brokenness and bitterness turned to forgiveness and friendship will shift your perspective on what reconciliation really means. In part two, Andrew & Jameel tell the rest of the story and explain how God redeemed a hopeless situation and turned an impossible relationship into a friendship.
Read the whole story in their book!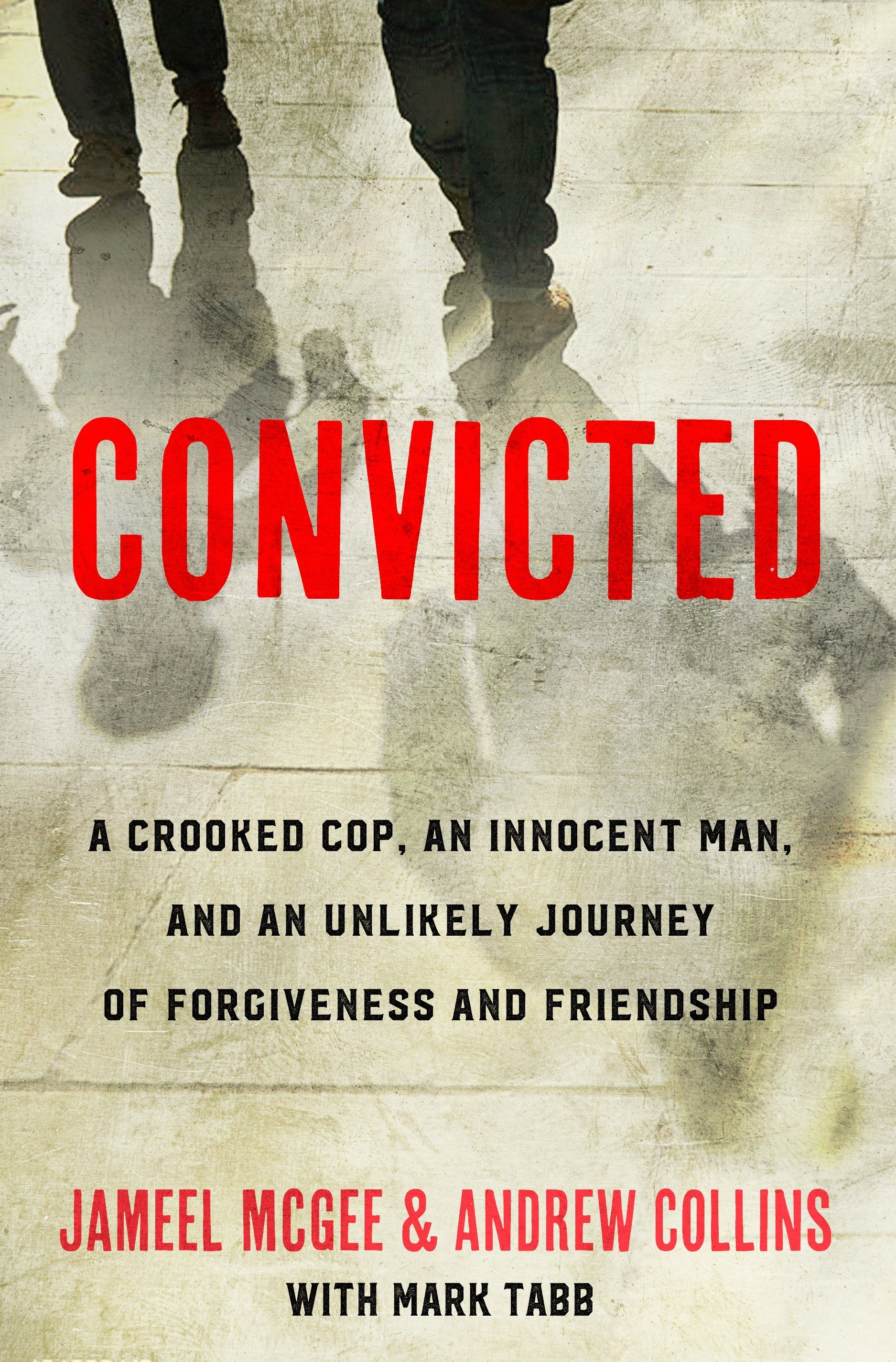 A powerful message of hope for anyone burdened by regret and everyone who longs for a fresh start.
 
Racial tensions had long simmered in Benton Harbor, a small city on the eastern shore of Lake Michigan, before the day a white narcotics officer--more focused on arrests than justice—set his sights on an innocent black man. But when officer Andrew Collins framed Jameel McGee for possession of crack cocaine, the surprising result was not a race riot but a transformative journey for both men.

Falsely convicted, McGee spent three years in federal prison. Collins also went to prison a few years later for falsifying police reports. While behind bars, the faith of both men deepened. But the story took its most unexpected turn once they were released--when their lives collided again in a moment brimming with mistrust and anger. The two were on a collision course—not to violence—but forgiveness.

As current as today's headlines, this explosive true story reveals how these radically conflicted men chose to let go of fear and a thirst for revenge to pursue reconciliation for themselves, their community, and our racially divided nation.
RESOURCES FROM
THE PODCAST
Click on the pictures below to learn more about the resources we talked about in this episode!